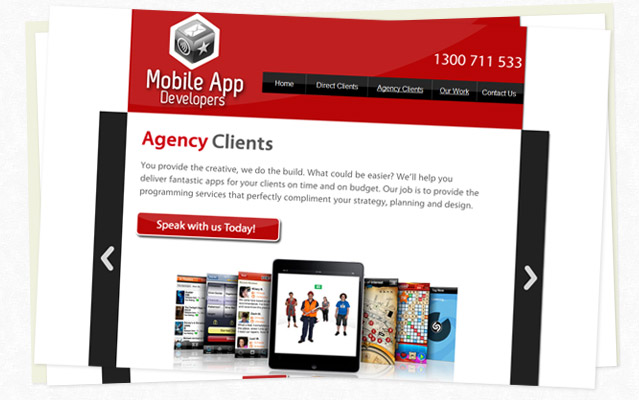 Mobile App Developers
Mobile App Development Company located in Australia providing Custom Mobile Apps Development services in iPhone, iPad, Android, Windows Mobile Phone, BlackBerry, and Symbian.
Designer
From the clipboard to the Creative Suite and the latest emerging technology standards in CSS3 & HTML5. Its a web revolution brewing and thats the way of the future :)
Developer
Do you have an awesome idea for a brand new web or mobile project? or perhaps you are looking for an extra hand on that app your team is working.